Flag of Angola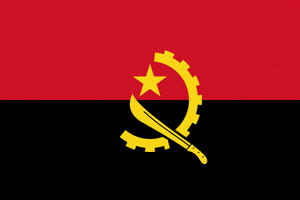 General
List of flags
Simplified list of national flags 
The
national flag of Angola
came into use at independence on November 11, 1975. It is split horizontally into an upper red half and a lower black half.
Ad blocker interference detected!
Wikia is a free-to-use site that makes money from advertising. We have a modified experience for viewers using ad blockers

Wikia is not accessible if you've made further modifications. Remove the custom ad blocker rule(s) and the page will load as expected.